Save Advanced Report
Save an Advanced Task Report from the current task as a semicolon-separated CSV file. Exisitng files will be appended. The report contains the following information:
ID
Taskname
SubTask
Node
Step
Start Time
End Time
Runtime
Runtime+
Loop
Error
Logfile
Comment1
Comment2
Comment3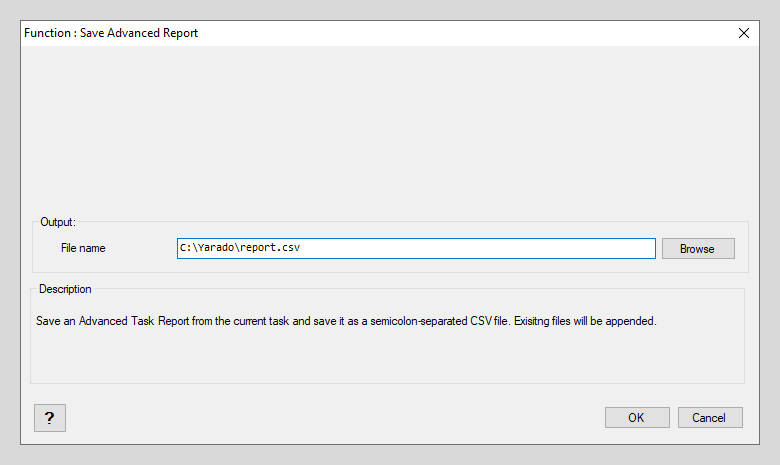 Example of the Save Advanced Report function.