Save Detailed Report
Save a Detailed Task Report for tasks between a specific date range. The input date format is dd-MM-yyyy meaning 31-08-2020. The output format is a semicolon-separated CSV file.
Optionally, specify specific tasks or log directories to report on. Leave these fields empty in case you want to report all tasks and use the default log directory.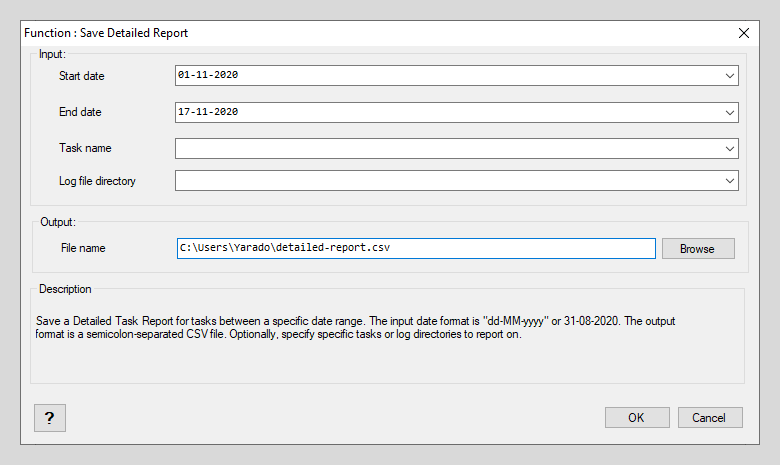 Example of the Save Detailed Report function.