Show Status
Show a custom Yarado status message. Optionally, you can add a 48x48 pixel icon to your status message.
Tip
You can use a custom status message to display the count number of your Go-To loop.
Message locations
In the With the location dropdown, you can determine the location of this status message. Yarado has the following options:
Top left
Top right
Bottom left
Bottom right
Center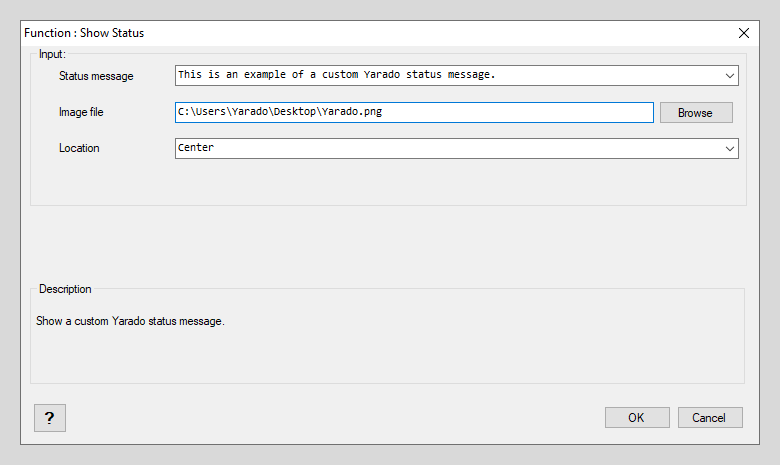 Example of the Show Status function.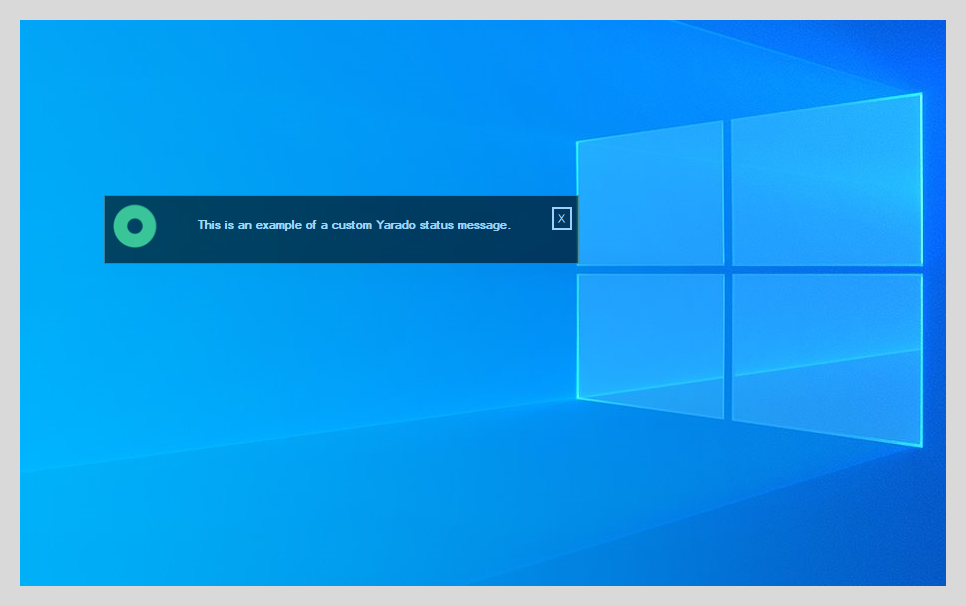 Example of a custom Yarado status message.