System Variable
Copy a system variable to a user variable.
System variables are defined in the Yarado Client by default and contain a great variety of system-level information, such as user name, system time and current date information. For a complete list of all system variables, including a variable value preview, go to Help → Show System Variables within the Yarado Client.
Tip
You can call upon system variables through the Yarado Client. All fields that allow for free text input can be used to call upon system variables.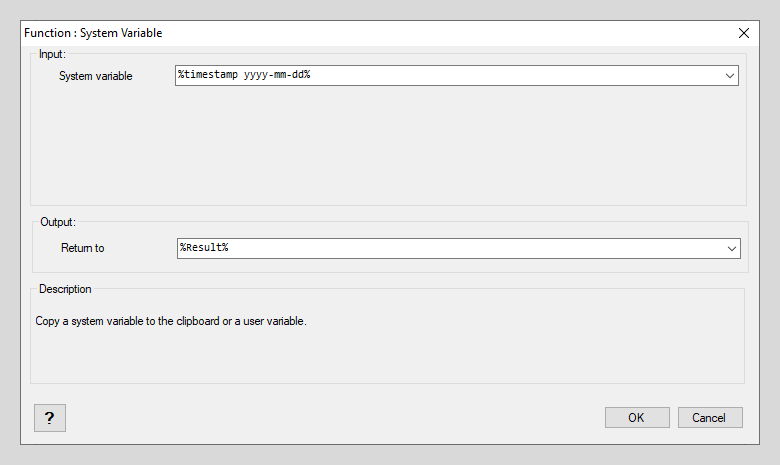 Example of the System Variable function.