Message Box
Purpose
The Message Box is a useful tool, especially for attended processes. For example, it can provide updates on a task's progress, confirmation of a successful run or present you with the option to interact with a running task.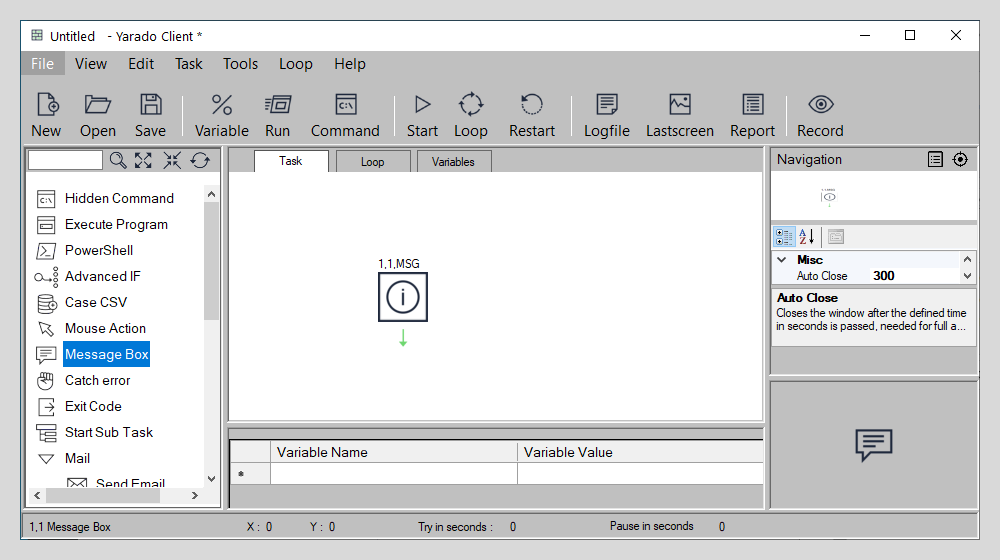 Double click the icon or drag it to the process visuliser to use the Message Box function.
Using Mouse Action
The Mouse Action step is a step that must be created manually because it is not possible to provide the decision criteria when you are in recording mode.
Interface elements
| Element | Description |
| --- | --- |
| Title Bar | Set the title of the message box. |
| Icon | Select the message box icon: Informational (default), Error, Questionmark and Warning. |
| Button types | Either choose from a selection of preset button types: OK, Yes, No or None, or text or a variable. Selecting None will hide the button. |
| Message | The content of you message. Variables may be used for dynamic content. |
| Location on Screen | The message box location on the screen during task playback. |
| Button click result to variable | Map your button choice back to a variable to work with your decision later on in the task. |
| Autoclose | Set the time (in seconds) after which the window will automatically close itself and continue with the task. |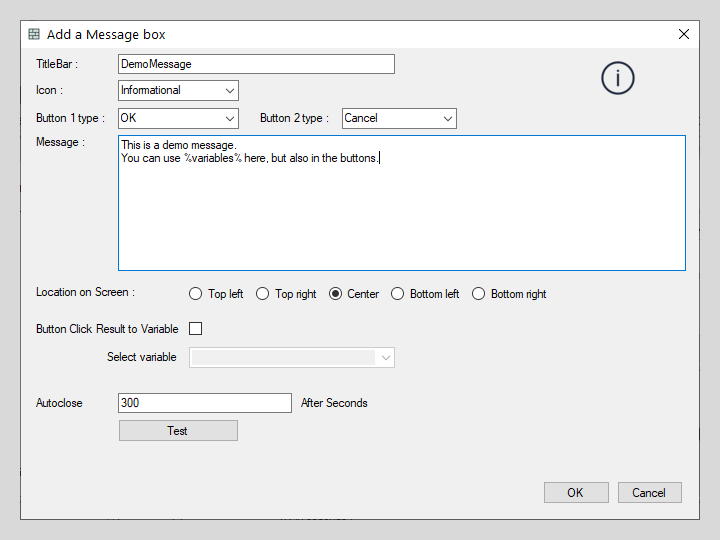 Set the Message Box properties
Note
Windows enforces an eight-character limit for the button text.
Example
Please see the Advanced IF example, as it features multiple message boxes.