Exit Code
Purpose
The Exit Code step offers support for integration with particular (legacy) applications.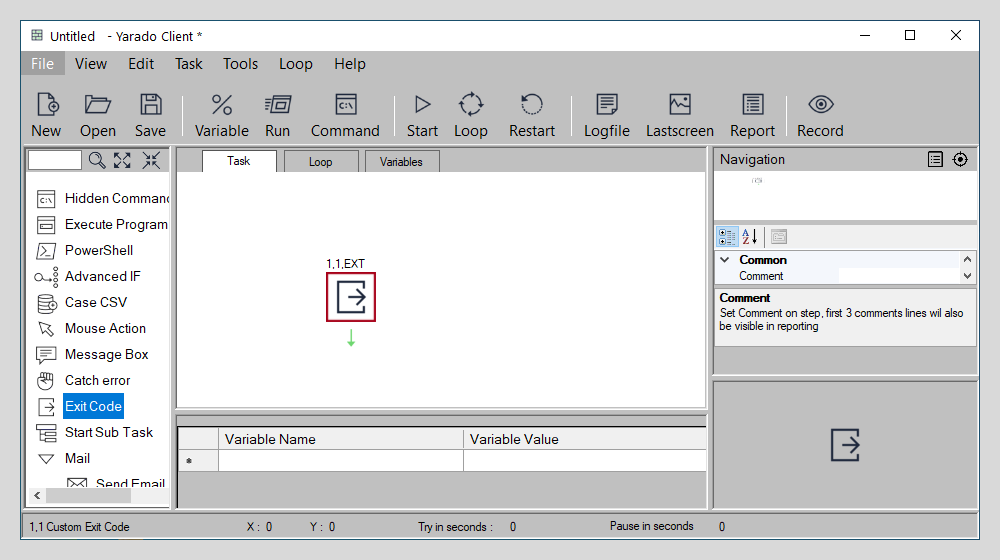 Double click the icon or drag it to the process visuliser to use the Exit Code function.
Using Exit Code
You can set the exit code using a numerical value (defaul = 0) or a variable. Combine with the Exit Code with a Catch Error to set a different Exit Code in case an error is detected.
Interface elements
Enter your exit code in the text field.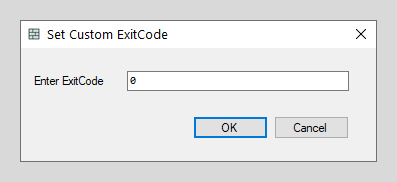 Exit Code properties
Click OK to save the step.